As part of Knauf's continuing efforts to introduce you to Knauf FireWin products for the design and construction of fire-resistant and safe systems, we invite you to familiarize yourself with Knauf FireWin Intumescent Coating.
An intumescent is a substance that swells as a result of heat exposure, thus increasing in volume and decreasing in density. Intumescent substances are typically employed in passive fire protection systems, and require listing, approval, and compliance with national building codes and laws in their installed configurations.

Intumescent coatings char and swell up when exposed to fire. This has the effect of creating an insulating covering that protects any materials from the heat generated by the fire. These types of Intumescent coatings are also known as Fire Resistant Paints.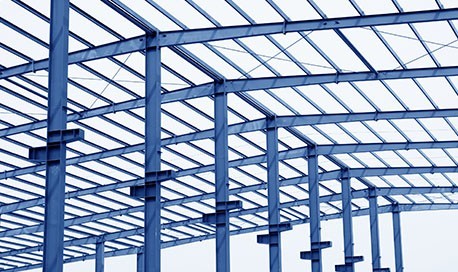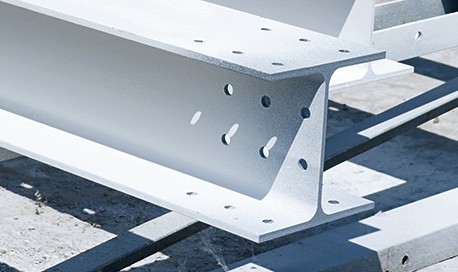 KNAUF FIREPAINT STEEL
A single-component coating for passive fire safety in steel constructions – inside and outside. Knauf FirePaint Steel is absolutely ideal for constructions with I-beams, I-columns and hollow sections, for example in industrial warehouses, public buildings, shopping malls, trade fair halls, stadiums and airports. You can also use fire-retarding paint for repairs or overhauls. In this case, a dry layer thickness of 1500µ corresponds to a wet film thickness of 2000µ.
How you benefit
• Fire safety of up to 120 minutes
• The next coating can be applied after only 8 hours.
• Low material consumption: applied in a 2 x 750 = 1500 microns DFT layer
• You only need one fire-retarding paint, for indoors and outdoors
• Can be used at a relative humidity of lower than 85%
• Smooth surfaces
• Dry-to-the-touch after only 35 minutes at 20° C
• CE-marked and ETA-approved
KNAUF FIREPAINT STEEL PRIMER K1
The fast-drying, strongly adherent primer contains zinc phosphate as an anti-corrosive agent for carbon steel surfaces, making it ideal for single-coat and dual-coat priming. You can also use Knauf FirePaint Steel Primer K1 as a finishing for steel constructions and for a wide variety of applications when fast-drying properties are needed.

KNAUF FIREPAINT STEEL PRIMER K2
With the bi-component epoxy paint you can achieve a flexible, highly adherent, abrasion- and shock-resistant coating. This means that you can apply Knauf FirePaint Steel Primer K2 as a primer coating on galvanised steel, aluminium and stainless steel in moderately corrosive environments.

KNAUF FIREPAINT STEEL FINISH
A final coating with an acrylic resin basis and non-chlorinated softening agents are a guarantee of maximum gloss retention and colour stability – in different colour shades. Applied indoors and out-doors as a final coat in a moderate to strongly corrosive environment, Knauf FirePaint Steel Finish is resistant to salt water, aliphatic compounds and animal and vegetable oils.

KNAUF FIREPAINT THINNER AL (ALKYD)
KNAUF FIREPAINT THINNER EP (EPOXIDE)
Knauf FirePaint Steel has been produced so that it generally does not need to be diluted. However, if you need a thinner coating (for example as a sealer), add Knauf FirePaint Thinner – according to the information on the data sheet. You will get exactly the properties you need for spraying or brush painting.

For more information and technical solutions, contact Knauf fire safety specialists. Trust in Knauf FireWin system quality and build with fire protection in mind!